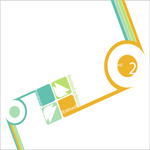 I spent half of this year working in a full length remix album that will be out in January 2005 by the NYC based label Synthphony Records.

All 12 tracks was full produced by myself, remixing the bands: Virtual Server, Droom, Real Life, Opium, Tristraum, New Concept, Anything Box, !Distain, Project David, The Dignity Of Labour, Color Theory Presents Depeche Mode & Will Loconto and Steve Paul.

More information about the album in this link. Take a look also about this release at FiberOnline (in portuguese).

I also worked in one track of an RPG's game soundtrack, that should be released in February 2005 in USA.