Well, there's 4 years that this site is not updated and I didn't really worked with music in this period. But I spent my time full fill another dreams like get married, traveled a lot and had a baby. I also had the honor to know in real life my idols from Mesh, De/Vision and Iris aside watch an amazing concert with them in a very intimist way which I could never imagine be possible.

Aside that I finally built my professional studio, another dream which I was dreaming for a long long time that become true, good bye to my old little improvised studio room.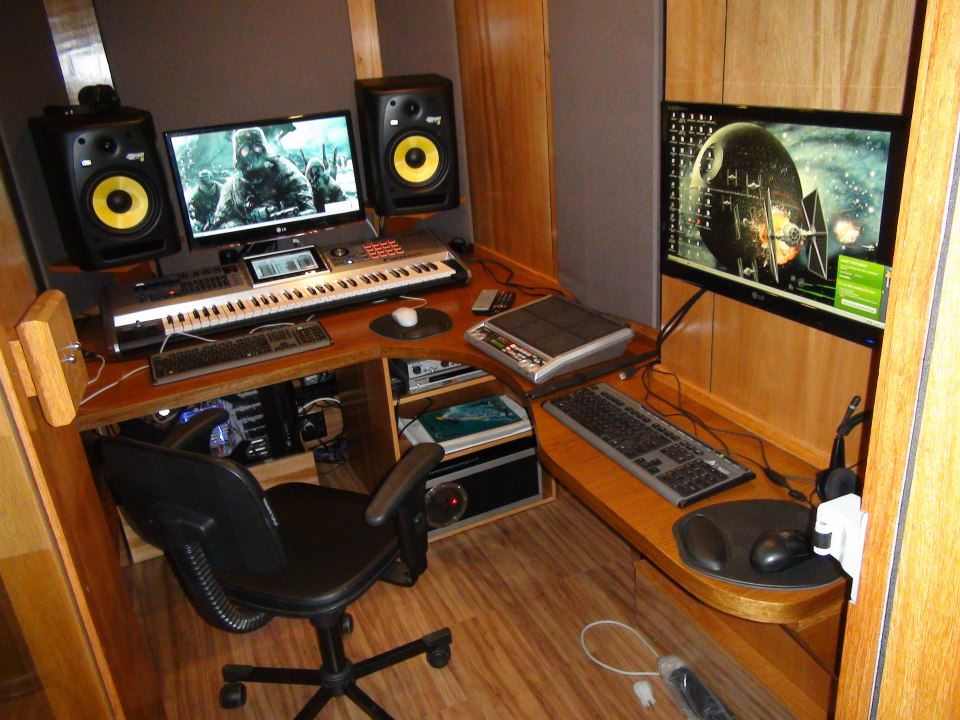 In this period the very small free time that I had I dedicated myself to my works in the games Call of Duty, Quake and Battlefield, because I simply could work anywhere at anytime, without make any noise and without deadlines. More information @ www.mods.hajas.org.

Also some of the highlights of this period was enter to the "Hall of Fame" of Renoise when was added a Biography about me on his site, got a suprise from Claude from Anything Box which made a video to promote his DJ gig at Brazil in 2013 using my remix that I did over 10 years ago.



And to full fill the news my production of "Remote Control" from the german band !distain which was already been playing alive for over 5 years was released in a amazing live DVD at the end of 2012. Which was also the first track selected to promote the DVD and also released as an Live EP.



Updated my profile in the new and remodelled MySpace and joined Facebook, ReverbNation, Soundcloud and Bandcamp.