Ok, there's almost 2 years that this site is not updated but I'm still alive and working with music.

All that was caused by two reasons, first the hosting company which was hosting all my sites simply closed the doors from nothing, leaving thousands of clients in hell. With that I lost all my MP3 files from this site, and when I finally signed with another host I just upload what I have in the backup, but all the audio files were missing and that's why all of them didn't work since this happened. But from now I'll restart to fix everything soon as possible.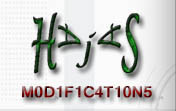 The second reason was that I was very busy working with my other passion which is computer games and in their development. I did few nice successfully works and my last known work was Frontlines which I spent more than a year working hard as hell in it and the final result let me very proud. If you want to know more about what I was doing in the last 2 years take a look at www.mods.hajas.org to know all the details.

But no, I never quit music, only did less music jobs of course, but never stopped to do... until the theme song of my last game is mine and made almost so many success as the game itself, and will be released in a gamming soundtrack CD soon.

Well, I'll try to resume all that happened since the last update in 2007. So in the end of 2007 was released the CD Single of "This Is Where I Am" by Christopher Anton which was leaving Information Society on that moment. My remix was a little too much "experimental", but aside that received good reviews like the others. You can listen all the remixes at this MySpace created just for this release. Later in 2008 already out from InSoc he asked me to make an instrumental version of my remix of "Burning Bridges" from Information Society to let he play live in his tour, this is a clip of one of his performances.



In 2008 I did the Frontlines Theme to my work with games which you can Listen Online or Download the full song.

Since there, I really closed all doors for requests to remixing/producing. Later a beloved band from my youth send me a message asking to remix his classic "Memories of You", and I proudly accepted the offer to be part of the comeback of London Exchange You can Download the full version HERE.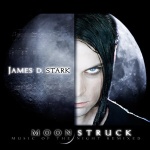 In the end of 2008 was released the so awaited remix album Moonstruck with my remix of Realize from James D. Stark. The album was a success having only amazing remixes what let me very proud to be part of this project on the side of great names like Iris & Beborn Beton. You can listen all the tracks and buy without the fear of let down on This Link.

In 2009 I didn't show anything to public in music, worked more with my own music in the short free time that I had. I left the job that I was for more than 10 years and this changed a lot my routine and also my life, then I started to put everything in the places when I had time, and also wanted to renew my studio getting a mic R0DE NT-1A, one Roland SPD-S and one Roland Fantom G6 which I'm very happy and satisfied right now.

Last month (August) my friends from !Distain invited me to work with them for the 5th time, and since I want to comeback to work more with music nothing better than comeback to work among friends. I was also invited again to teach lessons at HomeStudio of Remixing and also MIDI. The first classes will start soon.